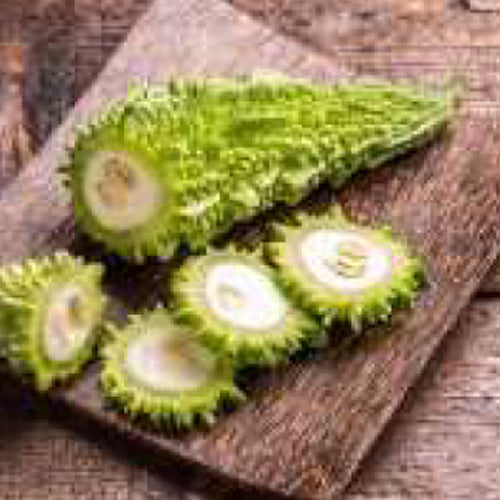 Bitter Melon - Benefits, Uses and Role in Diabetes
| Rick Magennis
There has been a boom of allopathic medicine in the previous century and after much experimentation and experiencing the detrimental effects of modern medicine humans are turning back to Mother Nature. Long forgotten health benefits of natural products are being researched again and herbal remedies are touching the new horizons in this era due to their outstanding health benefits and minimal or negligible side effects.
One of the herbal products we are discussing today is "Bitter Melon" (also known as Momordica charantia, bitter gourd, wild cucumber, and more) is a plant that gets its name from its taste. As it becomes bitterer as it ripens.
Bitter melon has been used for centuries in India and other Asian countries. The fruit and seeds are used to make medicine. Like a fruit that also has properties of a vegetable, bitter melon contains a wide variety of vitamins, minerals, and antioxidants. It has been recognized by many cultures as having medicinal value. Some of its nutritional benefits include vitamins C, A, E, B-1, B-2, B-3, and B-9. Minerals like potassium, calcium, zinc, magnesium, phosphorus, and iron and antioxidants like phenols, flavonoids, and others.
The most celebrated and well-known benefit of this plant is related to Diabetes, the curse of the 21st century in terms of morbidity, mortality, complications, disability, and financial burden. Considerably it is the most potent and popular fruit in terms of managing diabetes through alternative medicine. In fact, drinking bitter melon decoctions is a common practice of diabetes management in Asian countries. Bitter Melon contains at least three active substances with anti-diabetic properties, including charantin, which has been confirmed to have a blood glucose-lowering effect, vicine and an insulin-like compound known as polypeptide-p.
These substances work together to help reduce blood sugar levels. It is also known that bitter melon contains a lectin that reduces blood glucose concentrations by acting on peripheral tissues and suppressing appetite - similar to the effects of insulin in the brain.
A number of clinical studies have been conducted to evaluate the efficacy of bitter melon in the treatment of diabetes. In January 2011, the results of a four-week clinical trial were published in the Journal of Ethno pharmacology, which showed that a 2,000 mg daily dose of bitter melon significantly reduced blood glucose levels among patients with type 2 diabetes, although the hypoglycemic effect was less than a 1,000 mg/day dose of metformin.
Other older studies have also suggested an association between bitter melon intake and improved glycemic control, while a report published in the March 2008 issue of Chemistry and Biology found that bitter melon increased cellular uptake of glucose and improved glucose tolerance and lowered HbA1c (a measure of blood sugar control over time) in people with type 2 diabetes.
Nevertheless, the Bitter melon also has other proven health benefits. Worth mentioning are its anti-inflammatory, anti-fungal, and anti-bacterial properties. The compounds present in the bitter melon fight off numerous skin infections including ringworm, scabies, and even the autoimmune condition psoriasis. Bitter melon stops guanylate cyclase activity that is responsible for worsening psoriasis. Furthermore, it is abundant in antioxidants that combat free radical effects as well as creating a strong defense against common diseases. However, with its abundance of antioxidant are its anti-tumor and anti-carcinogenic attributes. Recent clinical trials and pharmacologic studies show a link between eating bitter melon and the reduction of tumors in individuals with breast, cervical, and prostate cancer. There has been a significant body of studies conducted for its role in cancer prevention, which is promising as an alternative to potent chemotherapy agents.